TalentWorks Organisational Consulting
TalentWorks Organisational Consulting is a boutique, Adelaide-based business consultancy with national scope and the personalised attention of a smaller firm. We focus on the people side of business, providing a broad range of evidence-based services to help organisations build business success through their people.
Bringing our fresh thinking and consultative approach, we act as trusted advisors to organisations – large and small, across the private, public and non-profit sectors. We develop consulting solutions for individuals and client organisations that are customised and impactful. Our solutions foster positive change at each level – individual, team and organisational.
Founded by Joan Underhill, Director and Organisational Psychologist, TalentWorks Organisational Consulting is an ethical consulting firm that is committed to delivering high-quality, tailored consulting and coaching solutions.
Our Vision and Purpose:
Our vision is for TalentWorks Organisational Consulting to be a highly-regarded professional services business with a strong reputation for delivering clients' results on time and as promised. We will be recognised as an independent and ethical firm that uses best practice, evidence-based solutions to assist people and organisations to realise their potential.
We will achieve this through close collaboration with our clients, providing them with customised, high-quality services that support their goals and strategies, and help them to boost their people performance in order to build sustainable organisational success.
Our client Promise:
•    We are determined to deliver projects of the highest quality
•    We will bring the best ideas and current thinking to designing solutions
•    We hold ourselves to a higher standard of professionalism
•    We are easy to engage and work with
•    We are driven by our clients' purposes
•    We do not make promises we cannot deliver
•    We do not compromise our independence for short-term gain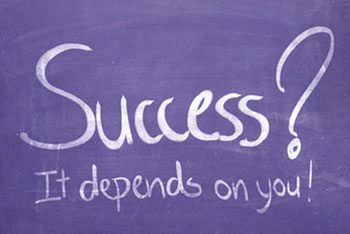 Collaborative
We work closely with clients on their issues and challenges. While we will step-up and get the job done on our own if the circumstances demand it, we believe that in most cases the best way to achieve successful and sustainable results is through client collaboration, co-development and commitment.
Results-Focused
Delivering sustainable, measurable results to our clients is fundamental to everything we do. We deliver quality results because we work in close partnership with you to identify and recommend the best solutions – your success is our success.
Ethical
We operate with the highest integrity and abide by the Principles and Guidelines of the Psychology Board of Australia and the Australian Psychological Society's Code of Ethics. Our clients can rest assured that we maintain their privacy and confidentiality in-line with legislation and relevant guidelines.
Independent
TalentWorks Organisational Consulting is one of few independent professional firms capable of advising on best-fit, customised solutions. Unencumbered by vendor alliances, there is no conflict of interest in the advice we provide our clients, giving you peace of mind that we operate as a fully-independent advisor in making recommendations.
"The Secret of getting ahead is getting started."
TalentWorks Organisational Consulting provides services in three practice areas.
Talent Management
Your people are your greatest asset. Ensuring you have the right people on board is paramount in meeting today's challenges and achieving tomorrow's success. We work with a suite of reliable assessment instruments, tools and methods to help you more effectively attract, select, develop and retain talent of the highest calibre – who best fit your organisation.
Some of our key services are
•    Role analysis and competency identification
•    Succession planning support
•    Selection process design
•    Psychometric assessment, feedback and reporting
•    Recruitment/selection assessment advice
•    Assessment Centres
•    High potential identification
Career Development
From the frontline to senior leadership, coaching can help build the necessary confidence, skills and behaviours for both individual and organisational success. Whether for career direction, performance improvement, personal development or professional promotion, we tailor our coaching in order to help individuals develop transferrable skills and realise their potential, which in turn supports and strengthens organisational capability.
Some of our key services are
•    Individual assessment in support of development
•    360 Degree Feedback reviews
•    Development Centres
•    Individualised development & leadership coaching
•    Career counselling and vocational guidance
•    Self-awareness consulting
•    Outplacement support
Consulting Services
Our consulting solutions are customised and tailored to the specific situation. We believe in developing and delivering solutions that are specialised and results-oriented – solutions that unlock the people potential that drives organisational performance and individual success.
Some of our key services are
Competency framework design
Organisational development support
Organisational surveys
Interview panel support
Facilitation of assessment processes
Workshops & Training

Interviewer Training
Interview Skills
Resilience
Strategic Planning
Team-building
Time Management
Health and Wellness
Our experience has given us unique insights into the diverse challenges faced by organisations and individuals at work.
The breadth of our experience enables us to work comfortably with people at all levels of an organisation, in a wide range of industries, and gives us the ability to develop effective, situation-specific people and performance solutions.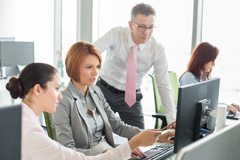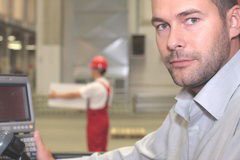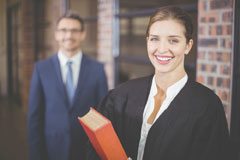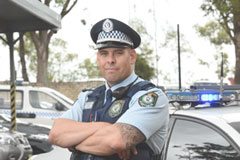 CONTACT US
For more information about what we do or to schedule a meeting to engage our assistance, please contact us for a free* one-hour consultation.
T: 0431 945 562
E: joan@talentworksconsulting.com.au
During your initial job-scoping meeting, we will take the time to understand your current situation and work with you to generate potential solutions.
 
*Any on-costs incurred (e.g. interstate travel) will be on-billed at cost.