"The Secret of getting ahead is getting started."
About Joan Underhill
Joan Underhill, Director and founder of TalentWorks Organisational Consulting, is a registered Organisational Psychologist with extensive experience in the design and delivery of talent management solutions.
Specialising in the people and performance side of business, Joan's broad experience and skills have seen her work closely with diverse organisations and industries supporting local, national and multinational clients with projects across the full employment lifecycle, from pre-selection competency design to redundancy support. She has partnered with small, medium and large enterprises, and individuals from both the private and public sectors, including all tiers of government, not-for-profit, professional services, paramilitary, defence, manufacturing, consumer, sales and marketing, and ITC in order to assist her clients to build organisational capability through their people.
With a strong reputation for quality, Joan's approach is to deliver an effective, bespoke solution that supports organisations and individual clients to achieve their objectives, taking into account their unique requirements and situations.   
Joan draws on a variety of evidence-based tools and methods to support her clients to achieve their goals. These may include psychometric assessments, behavioural interviews, vocational and motivation assessments, 360 degree processes, assessment and development centres, role-plays, coaching, competency design, surveys, and targeted facilitated processes such as focus groups, workshops and training.
Joan's broad experience in the use of work-related assessment and development tools enables her to identify and recommend the most robust and appropriate solution for each particular client and purpose.  In addition to her status as an Approved User for a diverse range of assessments, Joan is accredited in the use of:
 CEB (formerly SHL)
 Genesys
 Hogan Assessments
 Talent Q Dimensions
 Tools for Talent (Hudson)
Team Management Systems
 Resilience at Work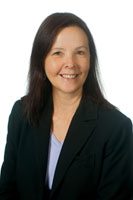 A member of the International Association of Applied Psychology and the Australian Psychological Society's College of Organisational Psychologists, Joan is an active promoter of the organisational psychology profession, contributing as an adjunct lecturer at the University of Adelaide and as an invited guest lecturer at the University of South Australia. She has recently joined the University of Adelaide's Master of Psychology (Organisational and Human Factors) Advisory Committee and has been providing work placements, supervision and mentoring to Master of Psychology students since 2008.
CONTACT US
For more information about what we do or to schedule a meeting to engage our assistance, please contact us for a free* one-hour consultation.
T: 0431 945 562
E: joan@talentworksconsulting.com.au
During your initial job-scoping meeting, we will take the time to understand your current situation and work with you to generate potential solutions.
 
*Any on-costs incurred (e.g. interstate travel) will be on-billed at cost.